This album is currently for sale on Discogs and this page has been added to my Philips-Minigroove website for as long as needed.
Two complete songs can be found at the bottom of this page, recorded directly from the actual vinyl, with no edits or anything, except for the MP3 compression!
A repress of Blue Note LP 4003, supposedly from 1959-62; the first pressing is from 1958. The album has deep groove labels showing the 47 West 63rd address and comes with the RVG stamp (machine-stamped) and the Plastylite symbol. The vinyl is G+; it shows lots of wear and plays with background crackle and some ticks, though the music sounds loud and clear, and is still pretty enjoyable to my ears. Listen to the sound clips below to check for yourself. The front cover was torn and neatly repaired, as can be seen in the scans. Otherwise it's in nice shape with no splits – some light general wear only.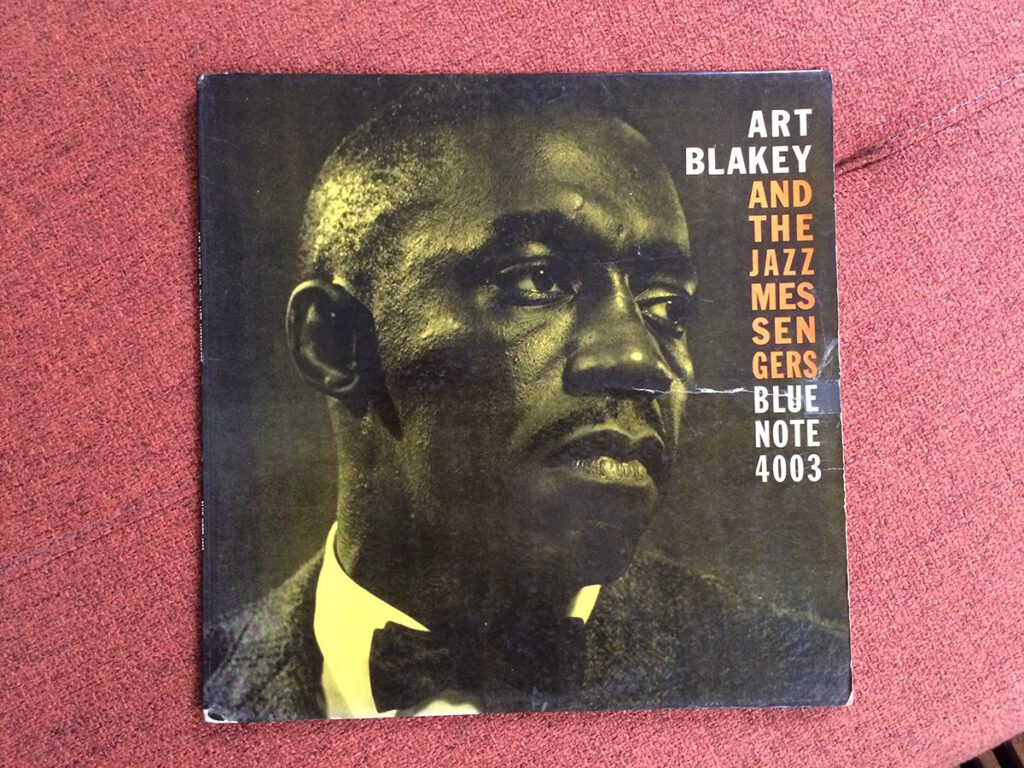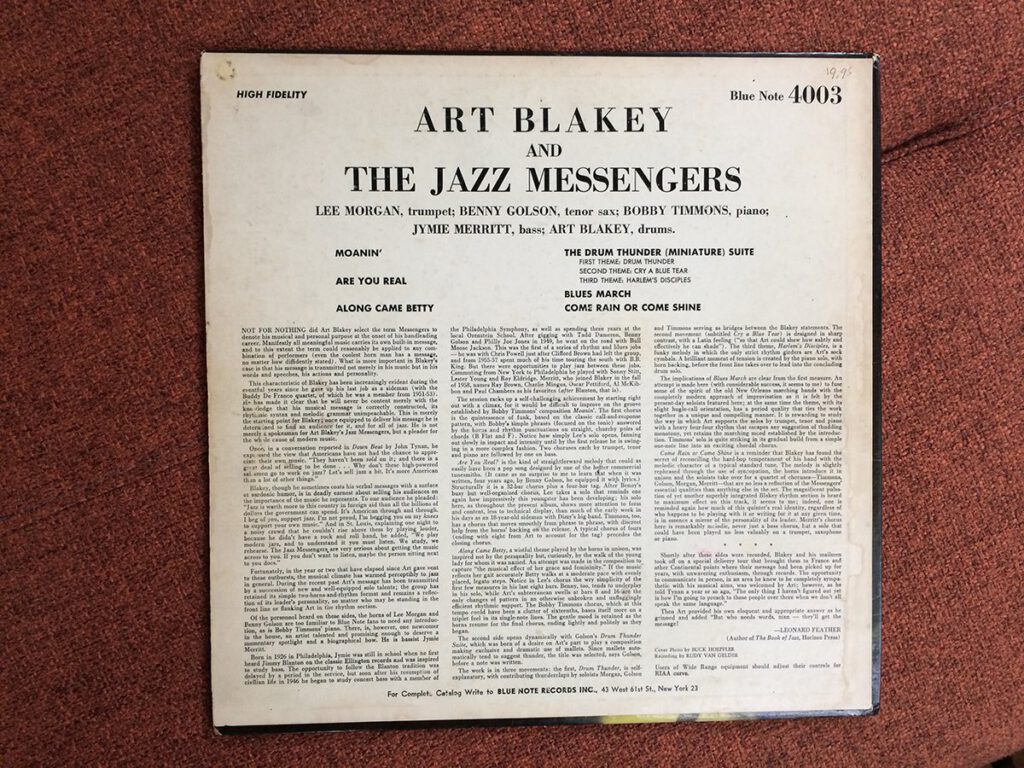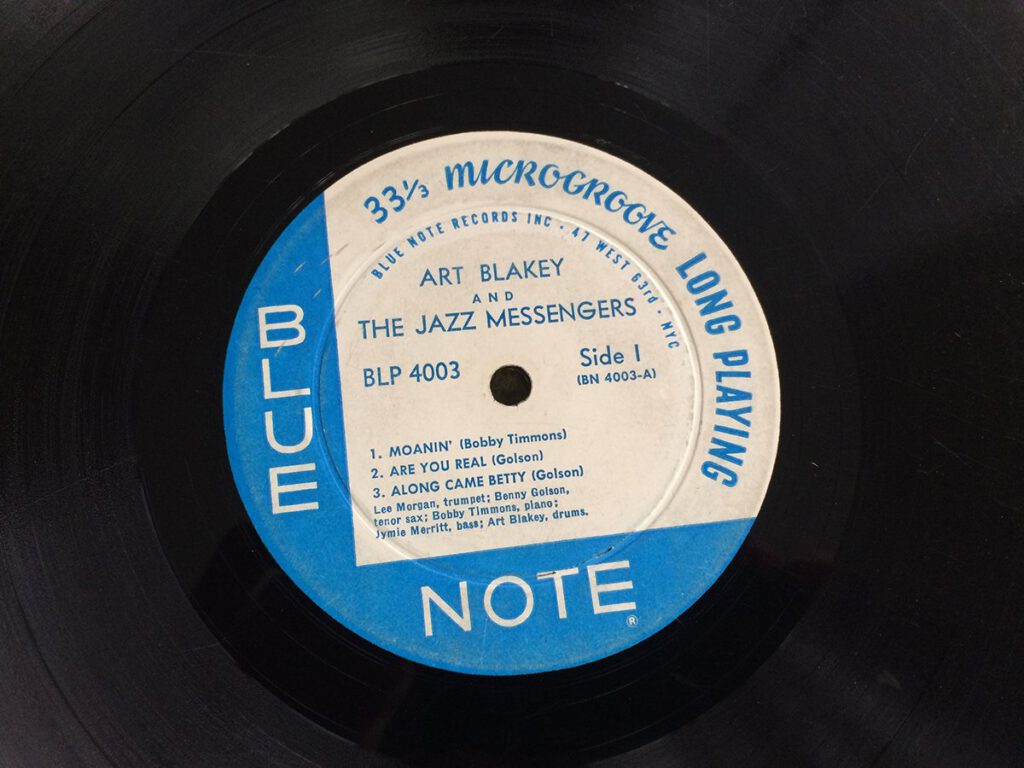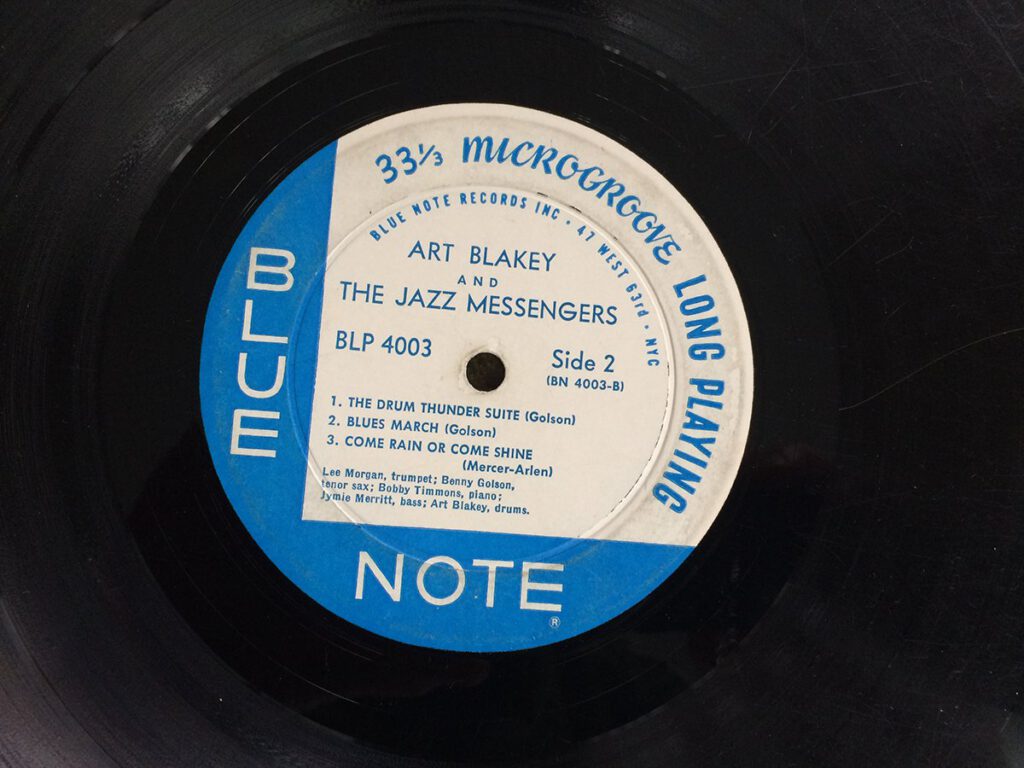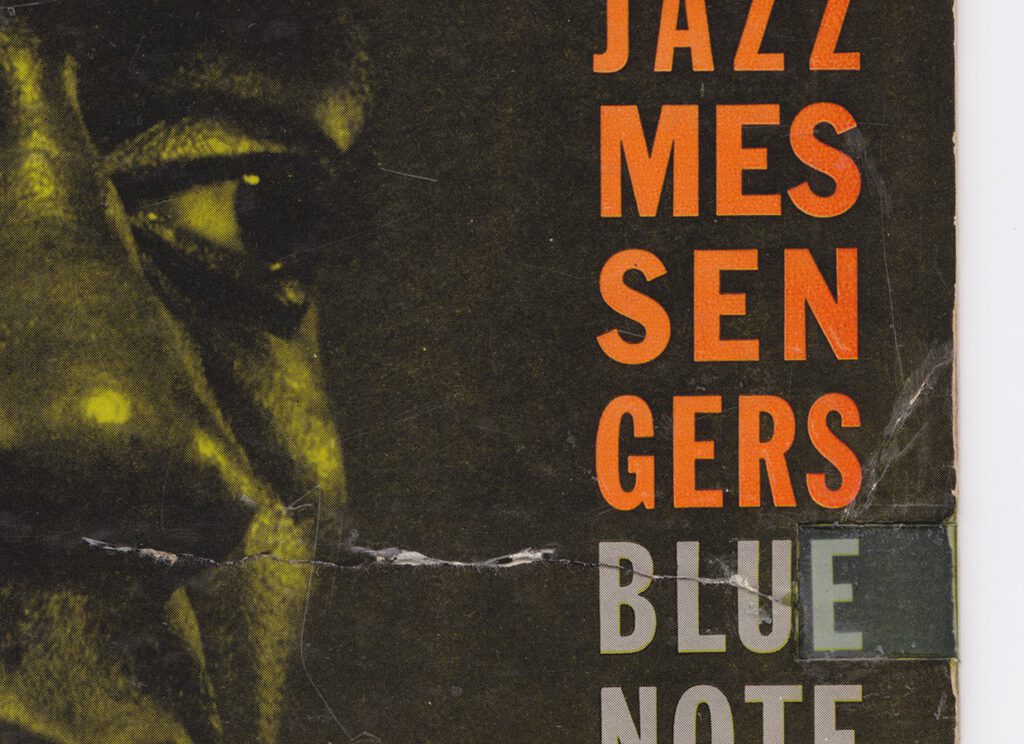 First song of the album ("Moanin"):
Last song of the album ("Come Rain Or Come Shine"):