Philips, a Dutch electronics company, was founded in Eindhoven in 1891 (see the official Philips website for an historical sketch). In 1942 Philips acquired the 'Hollandsche Decca Distributie' (Dutch Decca Distribution) and became involved in the record industry. The first 78rpm releases pressed by Philips (for Decca) appeared after the second World War. The pressing plants were located in Amsterdam first and then in Doetinchem (1949).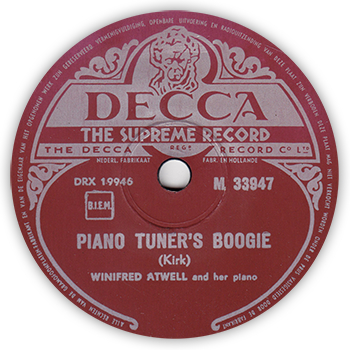 In 1950 the N.V. Philips Phonografische Industrie (PPI) was established. The PPI settled in Baarn and combined all necessary activities (recording, manufacturing, distribution, etc.). It appears that Philips started producing its own records (with Philips as the brand name) in 1950, just before 'Minigroove' was introduced in late 1951. These regular 78rpm records were probably first manufactured in Doetinchem and in Baarn a little later on (probably until 1958). In late 1951, the first miniature 78's, 10 inch and 12 inch albums were released, all bearing the new Minigroove logo. 45rpm records and EP's followed later.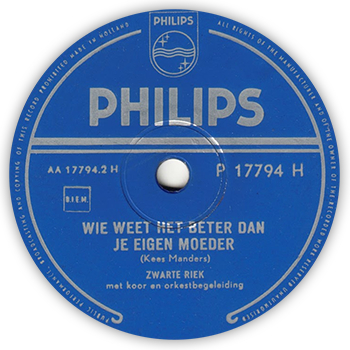 'Minigroove' referred to the new record pressing technique Philips used (comparable to 'microgroove', more commonly used by other record companies), as opposed to the way 78rpm records were manufactured. The "miniature" 78rpm records are different from the regular 78's, not just for the size – these records contained more music and should be played with LP cartridges. They were made of vinyl (vinylite), not shellac.
Philips became an important player in the record industry, even more when it started to cooperate with the US Columbia label. The labels issued each other's material (often with new artwork) from 1953 onwards (I did not find any album released by both Columbia and Philips in 1952). The cooperation lasted until 1961 when Columbia started to release their records outside North America under the name of CBS Records. For the record, Philips in the UK worked with Columbia until 1964.
In the Netherlands, the Minigroove logo seems to have been used until 1961. Possibly Philips quit using the logo after the break up with Columbia and/or when it started a joint venture with Deutsche Grammophon Gesellschaft (1962). However, the Minigroove logo can be found as late as 1964 on German pressings; it was for instance used on the labels of the 1964 LP "Jazz Workshop Concert" (mono LP P 48 095 L). To my knowledge, the most recent appearance of the Minigroove logo is from 1968, when several albums were released in the familiar Classical Favourites series. It's unknown in which country these albums were released, but here's a label image: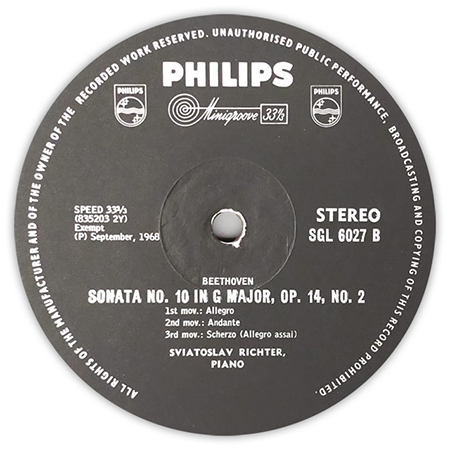 The album above also proves that there are stereo Minigroove albums. These are exceptions, but there are more than I first anticipated. Most early stereo albums were released with the Hi-Fi Stereo logo. Below is another example; a stereo promo copy of an Esther Ofarim + Abraham album (840 458, from the Twen series). I have it without cover, maybe it was released that way. The stock copy of the original version of this album was released in mono only, so it seems (B 48 051 L, link directs you to Discogs). Later, non-Minigroove issues came in mono and stereo, using the same numbers and featuring a new cover.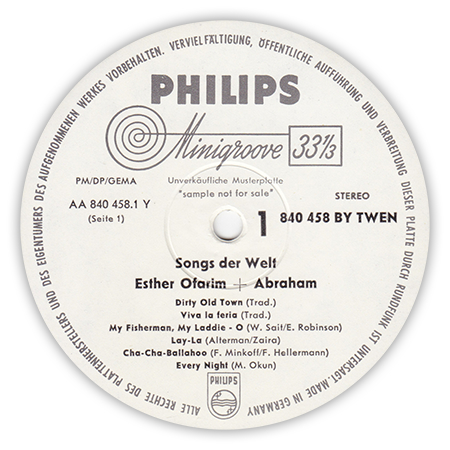 Note: in New Zealand the Hi-Fi Stereo logo was (also) used as Hi-Z Stereo. I don't know where it stands for, but you can see an example on Discogs, click here to see it.

Philips logo's

General Philips logo, used on each and every Philips product,
introduced in the late 1930's (and still in use, though modified)


The Minigroove logo, used for mono records 1951 – c. 1961,
except for standard 78rpm records
(in Germany the logo was used until c. 1964, other
exceptions exist from as late as 1968)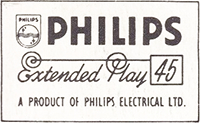 The Philips For Music logo, used on early 10 inch and LP releases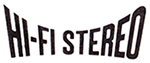 The Hi-Fi Stereo logo, used for stereo records, c. late 1950's to
early 1960's (no Minigroove)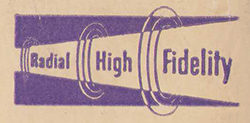 The Radial High Fidelity logo as used on (some) Australian Philips albums


Philips all over the world
Philips ran factories in many European countries (France, England, Germany, Denmark, Sweden, Norway, Spain, Italy, Greece …) and even abroad (Asia, Africa, South America). Records were often pressed in these other countries but in other cases they were pressed in the Netherlands and then exported to their destinations. Examples of this are the albums pressed in the Netherlands, meant for the German and French markets. 'Made in Holland' is shown on the labels but all text on the cover is in the German or French language. Both countries had their own pressing plants as well. It appears that it also happened to other way around between Germany and the Netherlands, where the LP's were pressed in Germany and then sent to the Netherlands to be inserted in Dutch covers (with English text). This may have happened in between other countries as well.
England (since 1953) and France (since 1951-52) used numbering systems of their own (though most French numbers were variations on the Dutch numbers: a point was added, like f.i. A 01.172 L instead of A 01172 L), while other countries followed the Dutch numbering system. Most albums meant for the Dutch market had English sleeve notes and said "Made in Holland" on both the cover and the labels. Apart from the overvaluation of the English language and the international preferences going along with it, Philips probably also figured that these pressings could easily be exported, if necessary. It's hard to exactly determine the tactics used by Philips in their logistics and sales areas, but they were pretty inventive, to say the least.
Philips used various numbering systems which appear to be complex and inconsistent. Some of the characters used in the numbering systems can be explained as follows:
E stands for 7″ 45 rpm EP mono – f.i. 422 000 PE (The Netherlands) or BBE 12019 (UK)
F stands for 7″ 45 rpm mono – f.i. 322 462 BF (The Netherlands) or 362016 ARF (UK)
L stands for 12″ 33 1/3 rpm mono – f.i. B 07510 L (The Netherlands) or BBL 7317 (UK)
R stands for 10″ 33 1/3 rpm mono – f.i. B 07602 R (The Netherlands) or BBR 8045 (UK)
Note: in all four examples, Dutch and UK numbers are given for the same releases, which shows that the UK had an almost completely different numbering system; only E, F, L, R were corresponding.
On UK pressings, tax codes can be found on the a-side label near the spindle hole. These codes help to date a specific pressing. Check the codes on the londonjazzcollector website. Note that some or more titles have been in print for several years, so a tax code does not always refer to the original year of release.

78rpm records
The 78rpm records in the 7 inch format were released from late 1951 to early 1953. There were three series: N (green labels) for cheaper classical releases, A (red labels) for more expensive classical releases and P (blue labels) for popular releases.
These 78rpm records were not a big success, mainly because of the competition with the very successful 45rpm single which was introduced by RCA in 1949. Philips' miniature 78rpm records were made of vinyl (not shellac) and they were housed in a custom company sleeve with a big hole to show the labels.
The idea was that people could play these records, made with the new Minigroove technique (longer playing time, less noise, unbreakable, etc.), on their 78rpm equipment. The only change needed was a new cartridge/stylus.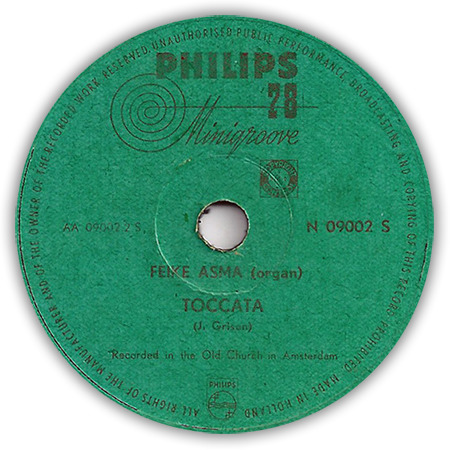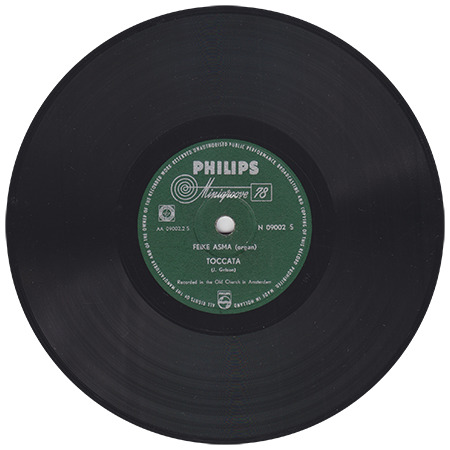 7 inch singles & EP's
Philips started issuing regular 7 inch records (singles and EP's) in 1955.
Early 7 inch singles and EP's probably came in general company sleeves, soon to be followed by non-laminated covers. (Most) later EP issues and reissues were housed in laminated covers and esp. Dutch pressings often showed the text 'All Philips Records are high fidelity records!' on the back cover with small black rounds behind the 'hi' of 'high' and the 'fi' of 'fidelity'. This text was probably introduced in 1956 and was used longer than the Minigroove logo. It should be noted that the lamination often came loose and could be peeled off without leaving much traces if any at all.
Philips used two logo's for their EP releases: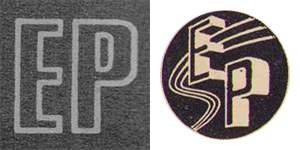 I'm not sure which one came first. Sometimes they were both used; one on the cover and the other on the labels, so they may have been introduced around the same time. I know of one example where the first logo shown was used on the labels of a first pressing and the second one on a reissue. In both cases the second logo was used on the cover…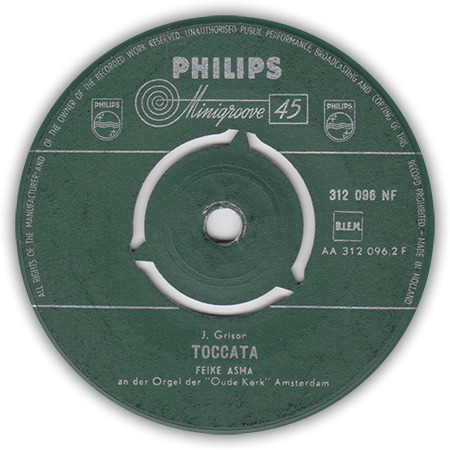 10 inch albums
With the same size as (regular) 78rpm records but featuring much more music, the 10 inch album was a popular format during the 1950's and early 1960's. Philips released many 10 inch albums and also re-released many titles (see for instance album 00134).
Early 10 inch albums came in non-laminated covers (cover constructions are explained below), first with standard designs, then with designs which were specifically made for the release itself. Later issues and reissues were housed in laminated covers, often showing the text 'All Philips Records are high fidelity records!' on the back cover with small black rounds behind the 'hi' of 'high' and the 'fi' of 'fidelity'. This text was probably introduced in 1956, used mostly for Dutch pressings, and it was used longer than the Minigroove years.
In some cases, the lamination was peeled off the covers without leaving much traces, so that can be confusing.
A few 10 inch albums were released in heavy cardboard and gatefold sleeves with a record envelope attached in between both sides of the gatefold cover, which holds the record.
The first 10 and 12 inch albums were released in 1951, quickly gaining momentum in 1953, after the releasing deal Philips made with Columbia Records in the USA.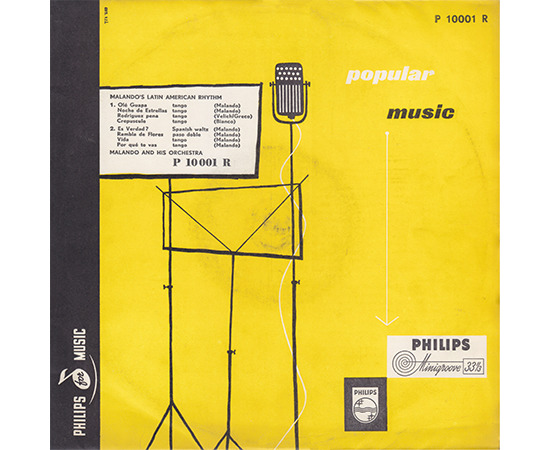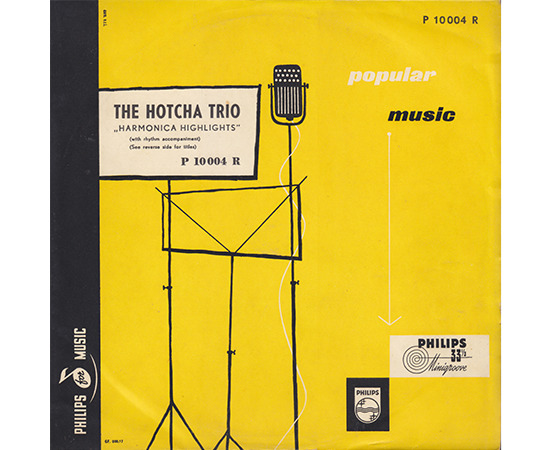 12 inch albums (LP's)
What has been said about 10 inch albums applies for 12 inch albums as well. Some 12 inch albums were released in heavy cardboard and gatefold sleeves with a record envelope attached in between both sides of the gatefold cover, holding the record. Sometimes booklets were attached inside these gatefold covers as well.
Buying albums was a new phenomenon in the 1950's and slowly grew into a substantial mania in the 1960's and 1970's. Philips played an important role and it's fascinating to see how things developed in the 1950's. In 1956 an interesting commercial boost was given with the Favourites Series; most classical music with full color photographs by Paul Huf on the front cover, (almost) all presenting UK model Ann Pickford. The albums in this series were relatively cheap and although there was much controversy about it, they were a big success. The record industry became aware of the positive effects of attractive covers and cover art became an extremely important part of their marketing strategies.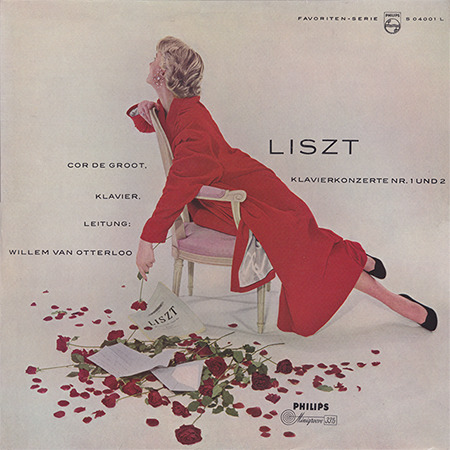 Philips reissued several titles (both 10 inch and 12 inch albums), sometimes even more than once. Most original pressings have the Minigroove logo on both the cover and the labels, reissues could have the same cover including the Minigroove logo but the label design is from the early 1960's and then on later reissues the Minigroove logo was dropped completely. For an example, see these three different pressings of Philips LP A 00440 L. There are also albums showing the Minigroove logo on the labels only. This could indicate a sloppy working method, or a way to release over-stock vinyl with newly pressed covers (in the transistion period to the non-Minigroove years). In other cases the logo may have been deliberately omitted for a more modern look (in the later 1950's). The Classical Favourites series (Klassieke Klankjuwelen, Musik Für Sie) for instance, did not feature the Minigroove logo on the covers (1957-59).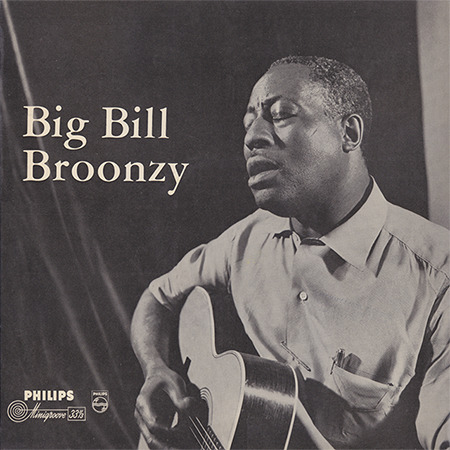 Dating Philips records
It's not always easy to determine the year of release of a Philips record. Also, the numbering systems do not always appear to be logical. You should expect that A 00108 L would be released just prior to A 00110 L, but not so. 00110 was released in 1951 and 00108 in 1952. At least, that's what it seems to be. I guess Philips made a schedule for the first albums to be released with numbers etc., but then decided to release certain titles earlier than others and not to stick to the numerological order they created. Through Delpher and the scans of early ads shown on the Stichting Voorgoed Vinyl website (see links page), I came to understand that the following 10 and 12 inch albums were released in 1951:
A 00100 R
N 00101 L
A 00106 R
N 00107 R
A 00110 L
A 00111 R
N 00116 L
So intervening numbers 00102-00105, 00108, 00109 and 00112-00115 were released in 1952. A 00110 L
and A 00111 R were the first 33rpm albums Philips released, one in the 10 inch and one in the 12 inch format.
Another tricky thing to be aware of is that Philips kept on re-releasing many titles in the 1950's (and beyond). Sometimes Philips used a new catalog number for a reissue, but they mostly didn't. So, a review in a newspaper can actually very well be about a reissue. The reviewer could have been unaware or maybe he didn't care and there's nothing in the review that actually indicates that certain album had been released before.


Cover constructions for standard LP's and 10 inch records
Philips used all kinds of different covers, this section describes the regular covers for LP's and 10 inch albums, made in the Netherlands ("Made in Holland"). UK covers for instance, have a slightly different history, which is not covered here. Variations, like the Big Bill Broonzy LP shown above and several others, are not described either. The years given may be inaccurate to some extend; it's what I think it is now, but further explorations may lead to new insights.
For early custom covers used by Philips in their classical catalogue, click here.
Construction No. 1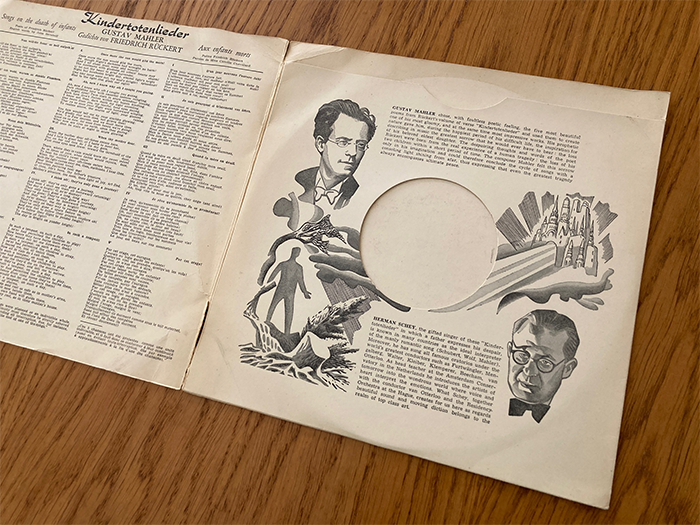 The very first covers Philips used, were constructed from one piece of thin cardboard to make a gatefold sleeve. Click on the image above to see more. These covers were used for a limited time only (1951 – early 1952) and were replaced by the next construction, though for a short time they were used concurrently.
Construction No. 2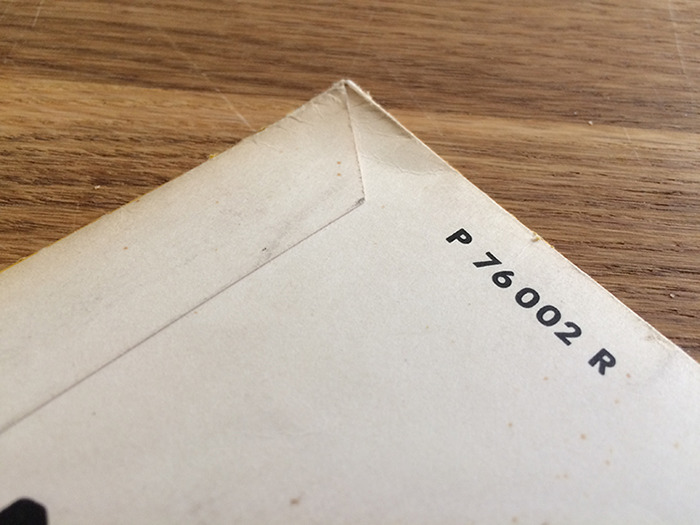 These covers were made of one piece of (thin) printed cardboard, folded and glued together. The flaps which are part of the front cover are folded over the top and bottom edges to be glued in place on the back cover. Used from 1952 until 1954.


Construction No. 3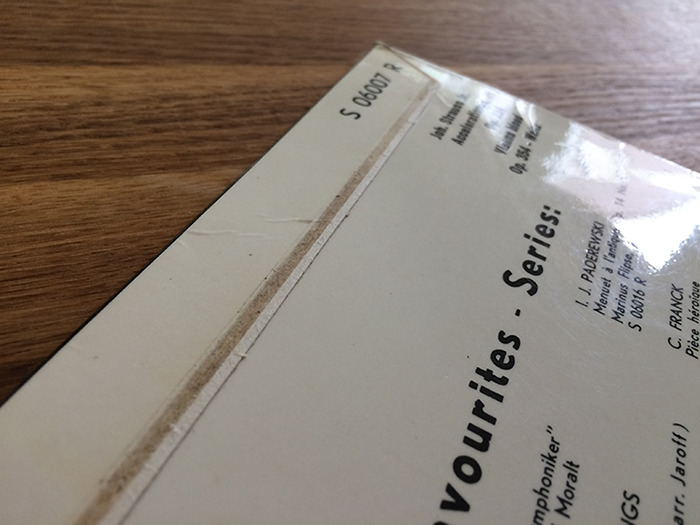 The next generation of regular covers were constructed in the same way as the previous one, but the cardboard was laminated (lamination was on the front and back cover). Used from c. mid 1954 to early 1955, so, for a rather short period of time. These covers may have been used for 10 inch records a little longer than for 12 inch records. Note that in the UK this cover construction (with lamination) was used much longer.


Construction No. 4A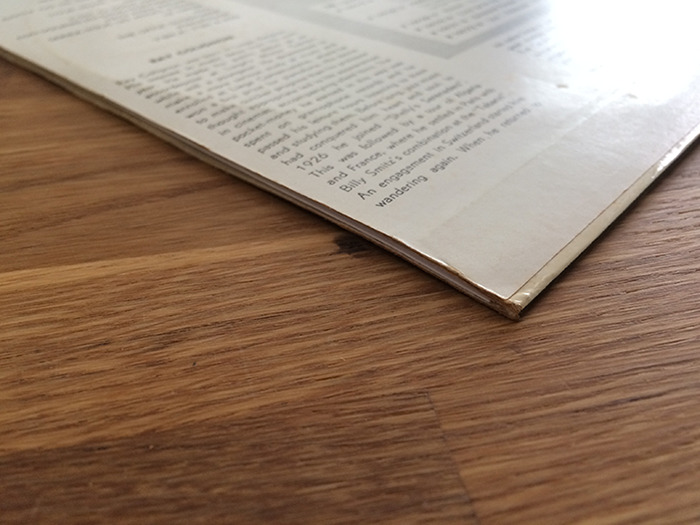 This regular cover was constructed completely differently. I'm not completely sure about it, but it appears to me that the front and back cover's base is made of one piece of (folded) cardboard. The printed and laminated front sheet with three flaps is glued on the base, with the flaps folded over the edges and glued on all sides of the back cover but the opening side. The printed and non-laminated back sheet is then glued on the back. So this sheet now covers the flaps. First, these covers did not have the text "All Philips records are high fidelity records!" on the back cover and they were used in 1955.


Construction No. 4B
The construction of this cover is the same as the previous one but it now shows the text "All Philips records are high fidelity records!" on the back cover. Sometimes, like the image shows, Dutch text was used, and it also exist in Spanish, Italian and other variations. It's most common for Dutch pressings and it was used probably from early 1956 onwards. Dutch pressings meant for export markets (for instance the Dutch made records for the German market) do not show this text, though exceptions may exist.
Note: Philips 7 inch EP's and singles have more varied cover constructions. It looks to be harder to draw any conclusions about when what was released based on the construction. Cheaper constructions (like the first one shown above for LP's/10 inch albums) have been in use much longer for singles and EP's. My copy of
Philips 429 009 BE ("Masters Of The Keyboard") has the same construction as the first album shown above, but it also has the text "All Philips records are high fidelity records!" on the back cover.