Sonny Rollins: Tenor Madness (1956)
https://www.discogs.com/sell/item/1833195259
For sale is this original album by Sonny Rollins, a first pressing from 1956, including the 446 W. 50th St. address on the labels.
Unfortunately, this copy is not in the best condition. It plays through and undistorted, but it's 'raining heavily' all of the time, from start to finish. Listen to an MP3 file of "Paul's Pal" to get an impression of what this album sounds like (recorded directly from LP, using NCH Wavepad software, with no modifications, at 190kbps):
I grade this G (good) for the vinyl.
The cover of this album is in much better condition, especially the front cover looks very beautiful. The back cover has discolorations, but it's still in tact and all text is well readable. It has a repaired top seam (last image below).
I grade the cover VG- to VG.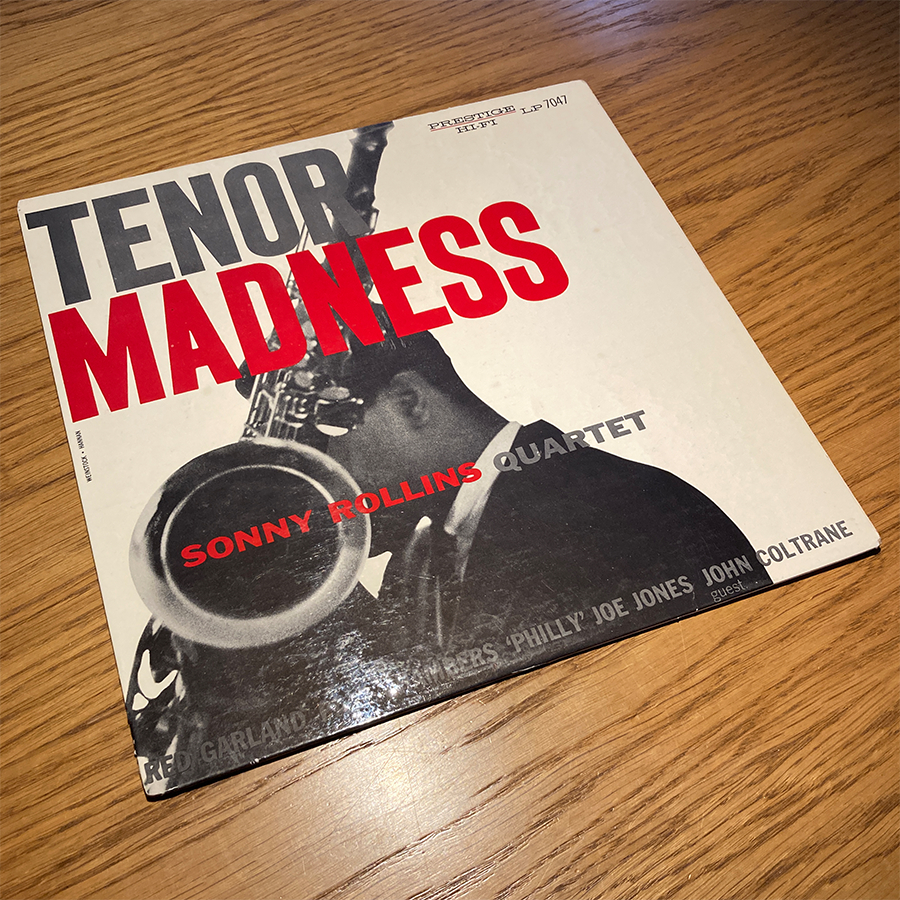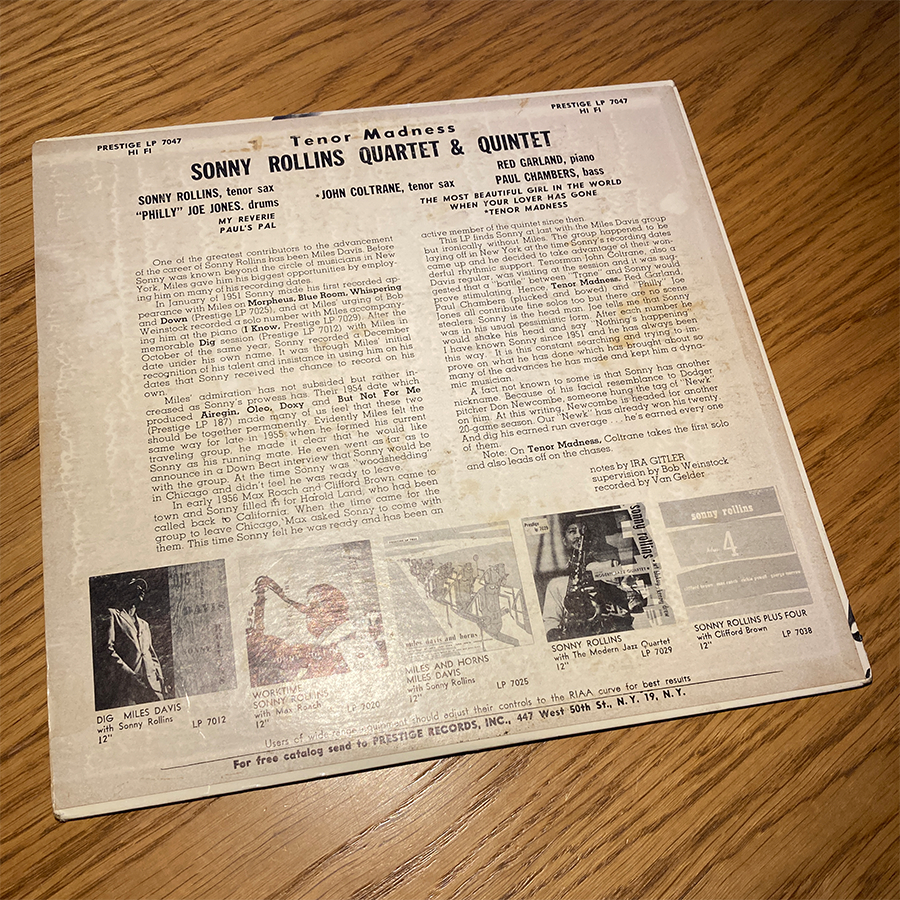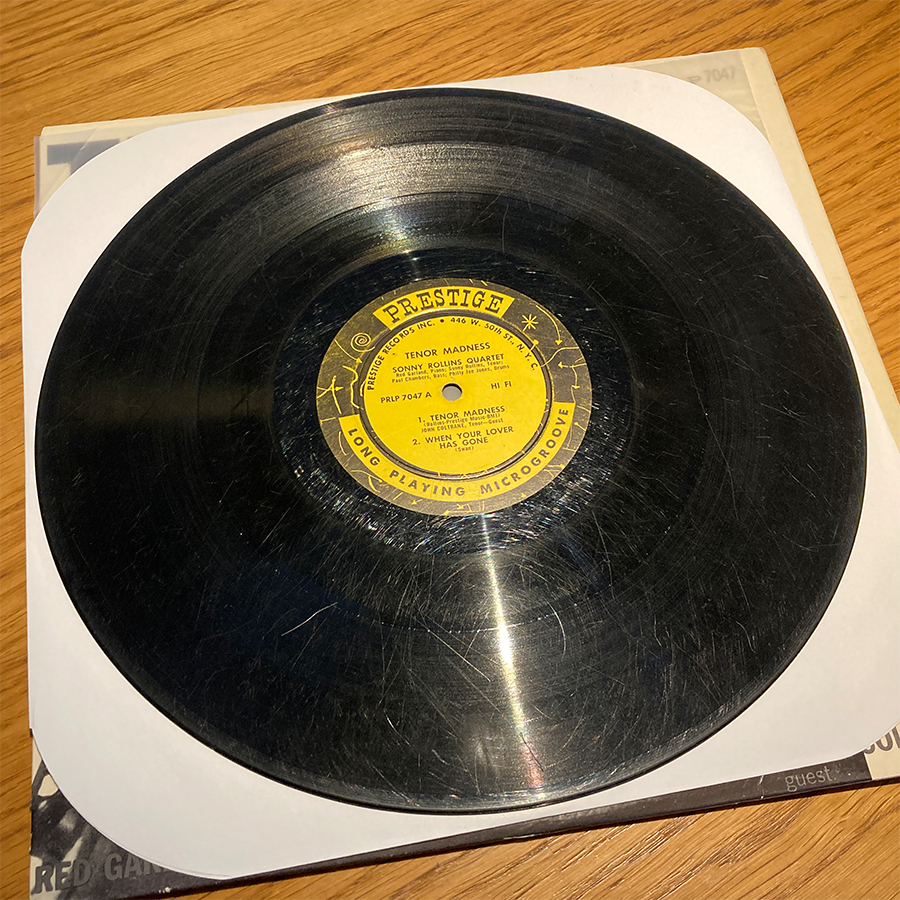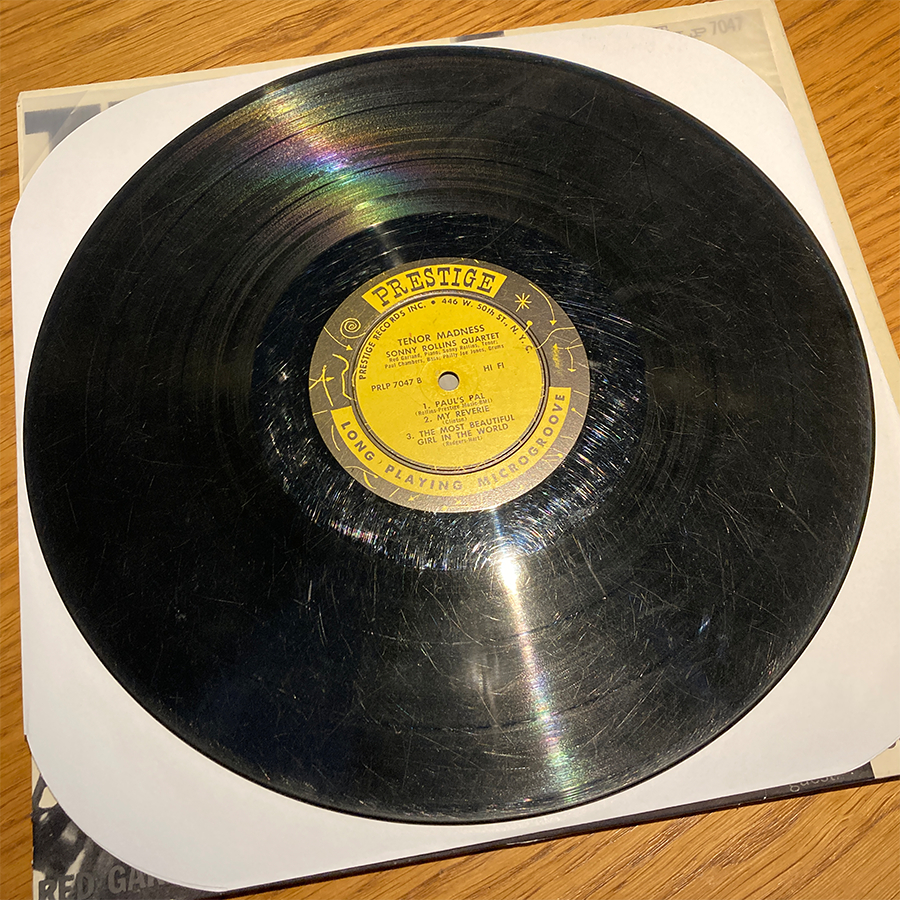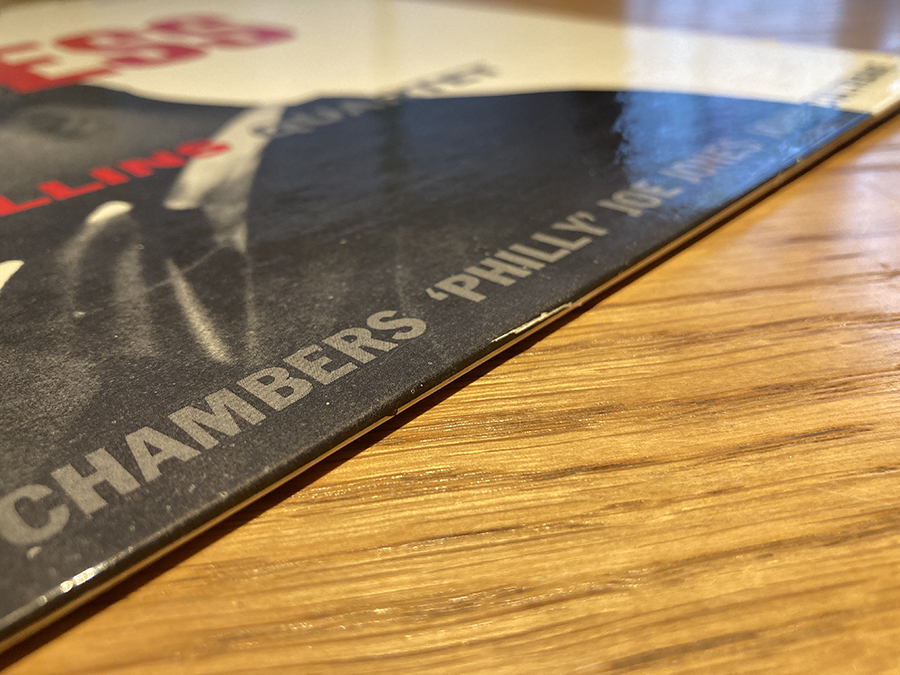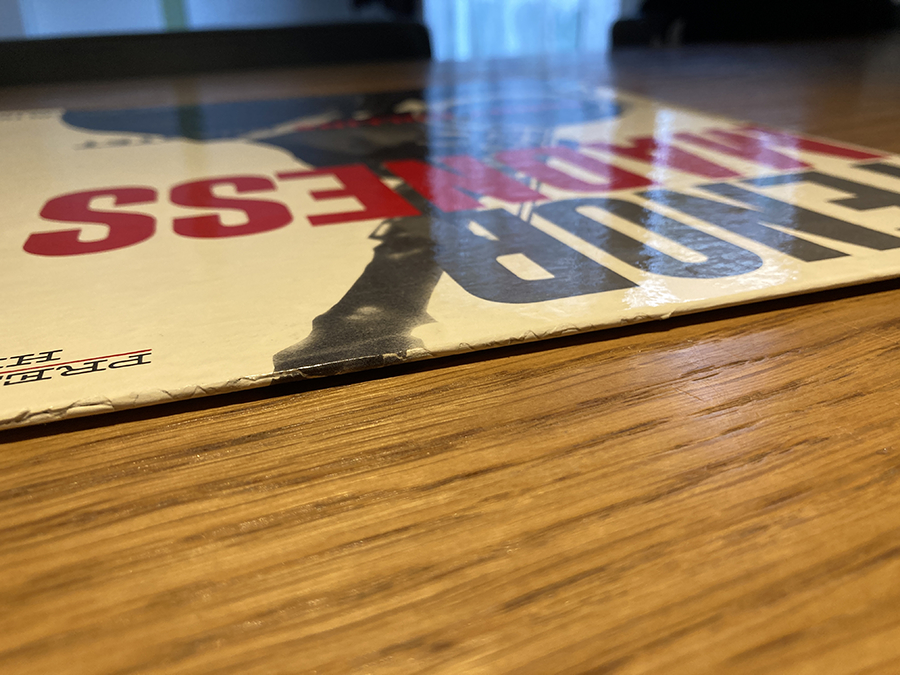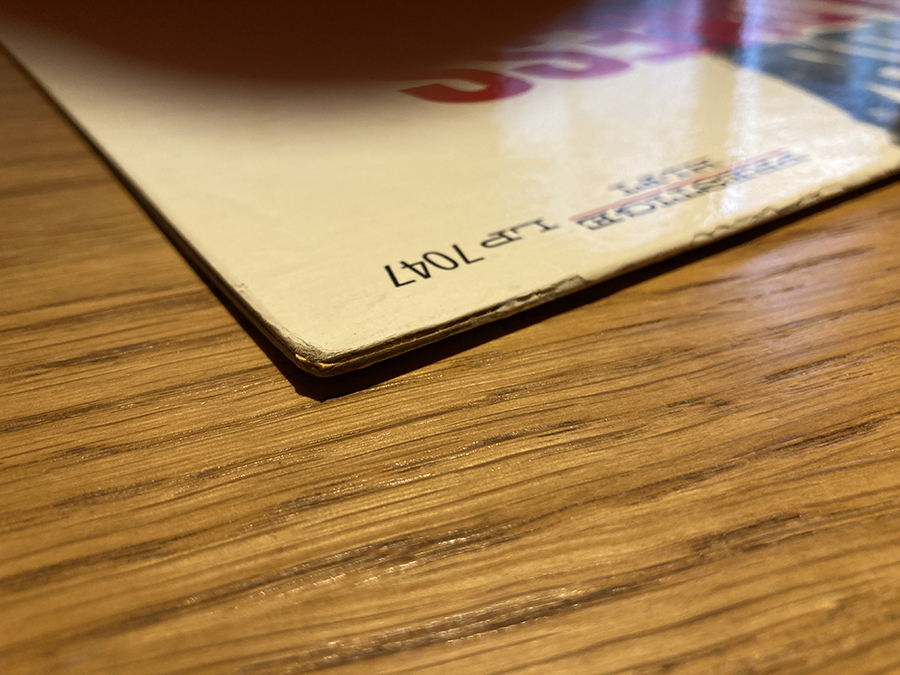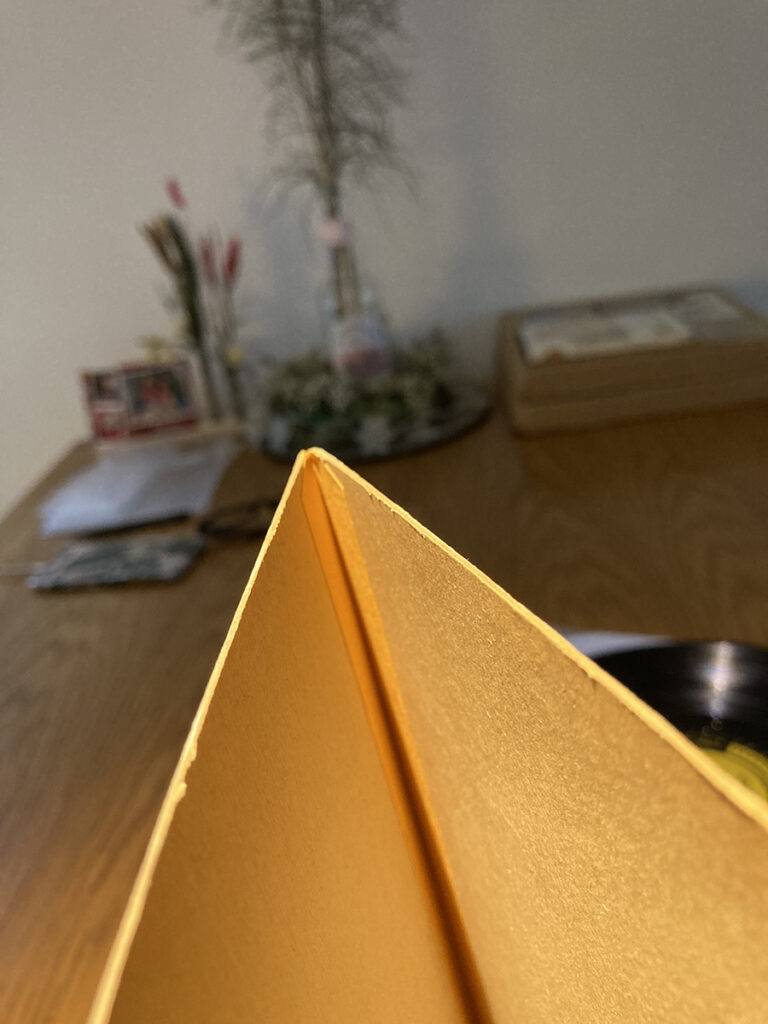 For more, see "Currently on Discogs".