Latest additions
November 30, 2023: scans were added for Columbia CL 604, the original of Philips B 07049 L (Pete Rugolo)
November 24, 2023: scans were added for Philips A 00259 L, a classical album featuring Clara Haskil
November 21, 2023: scans were added for two albums from Argentina: Count Basie and Marlene Dietrich
November 12, 2023: scans have been added for three copies of the same album (2x Philips, 1x Epic)
November 11, 2023: scans have been added for Philips P 17145 H, a regular 78rpm record by Jan Corduwener
(check the recent posts, or News from the top menu, for details and more)

---
About this website
This website is dedicated to the Philips label and more specifically to the Minigroove issues (1951-early 1960's). It's meant to be a gallery in the first place, showing the covers and labels of the singles and albums that I own. I have no intention to offer a complete discography but I will continue to add artwork and information to the website. This website can best be visited on a laptop or desktop computer!
I was drawn to the Philips label by the Vinyl!-Exhibition in the Philips museum (Eindhoven, the Netherlands). At the exhibition, I bought a book written by Leo Boudewijns, a former label executive, and read about the pioneering years of the label, the designers involved, etc. The book, like the exhibition, also showed loads of album covers, many of which had a charming, 'retro' beauty. I was impressed, so I decided to look around in (online) record stores and thrift stores. The result was that I built me a small collection of these 'Minigrooves' and then I launched this website.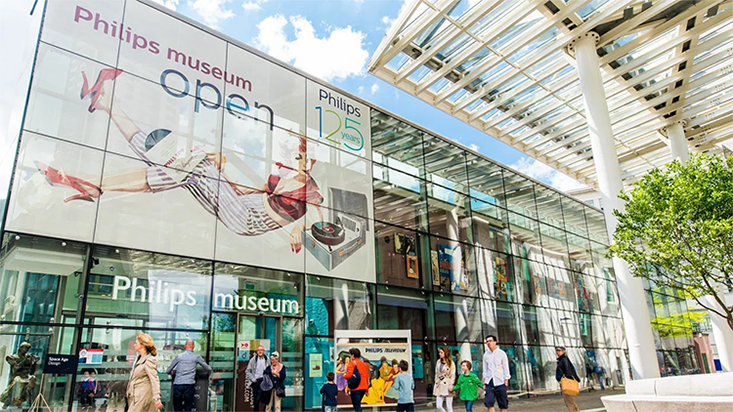 Use the menu's on top to find your way through genres and artwork (blue release numbers are linked to pages with images) or to read about general things worth knowing ('Minigroove' menu). The 'news' menu, like 'recent posts' at the right, show the most recent activities on the website. You can send me a message through the contact page; to say hello or if you have anything to add or to correct.
Robert
October 2019
.
.
.
.
.
.