In this post I will shortly look back on some of the (mostly vinyl) records I bought in 2019. It's a bit off topic but well, I liked to do it anyway. YouTube clips are available, links are included in the text.
2019 has mainly been the year of Philips Minigroove and the year of more jazz. A good jazz record on Philips Minigroove would for sure be one to grace this year's listing of favorites and such a record is there: the self-titled Miles Davis LP (Philips B 07198 L). Originally issued in the USA on Columbia (titled "Round Midnight", 1957), this album features six classic Miles Davis tracks which were recorded with John Coltrane, Red Garland, Paul Chambers and "Philly" Joe Jones.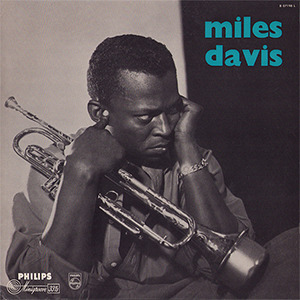 With this very same group Davis also recorded "Relaxin' With The Miles Davis Quintet", "Steamin' With The Miles Davis Quintet", "Cookin' With The Miles Davis Quintet" and "Workin' With The Miles Davis Quintet". The songs on these albums were recorded during a few marathon sessions in 1956 in order to release Davis from his contract with Prestige. The quintet can be found on some other Prestige/Columbia albums as well and can be considered as one of the most important jazz groups of the 1950's.
Miles Davis: Ah-Leu-Cha
(The Youtube clips show the French Philips Minigroove pressing with a different cover than the Dutch version, shown above)

Much in the vain of the Music Matters label, Don Was and Joe Harley initiated Blue Note's "Tone Poet" series and the first 16 albums were released in 2019 with superior LP mastering (direct from the master tapes) by Kevin Gray and housed in beautiful high gloss tip-on sleeves (most were gatefold). I bought all of them except the Cassandra Wilson, Gil Evans and Joe Henderson LP's and I consider Chick Corea's "Now He Sings, Now He Sobs" as my favorite Tone Poet issue. All of them are great albums though, and worth listening to. The sound is clear, detailed and natural but most miss 'bass prescence' which is probably like it was recorded by Rudy Van Gelder back in the day. On the other hand, Grant Green's "Sunday Mornin" album (Blue Note/Slow Down Sounds LP 84099) has it all, including a solid and deep sounding bass and I consider this LP as one of the very best sounding purchases from 2019. It's a fine album too, featuring one of Blue Note's famous guitar players (originally released in 1962).
The Tone Poet series will be continued in 2020; the releasing schedule can be found here.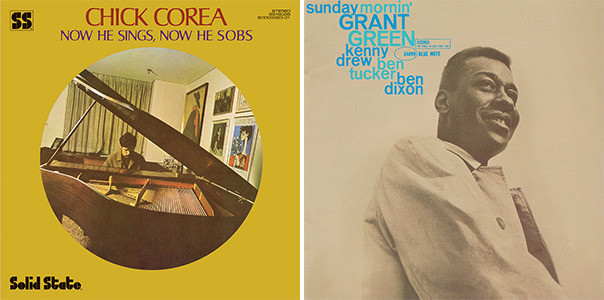 Another great sounding and musically interesting purchase was the LP "Way Out West" by Sonny Rollins. Originally released on Contemporary in 1957 (an expensive collector's item), I have a terrific sounding Japanese pressing (P-7578) from 1980 that outplays the Analogue Productions LP that I listened to as well. It's been said that this album still needs the perfect reissue, but I guess this Japanese pressing comes close.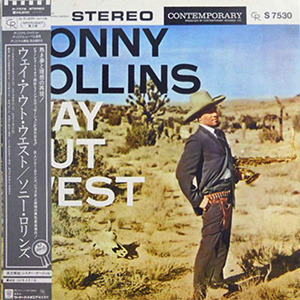 Other jazz albums of interest were Herbie Hancock's "Inventions And Dimensions" (Blue Note reissue from the 80th anniversary series, again mastered by Kevin Gray), Duke Ellington's "Masterpieces" (2LP, 45rpm, Analog Productions reissue), Yusef Lateef's "Eastern Sounds" (Craft/Vinyl Me Please reissue) and, in fact, dozens of others, too much to mention.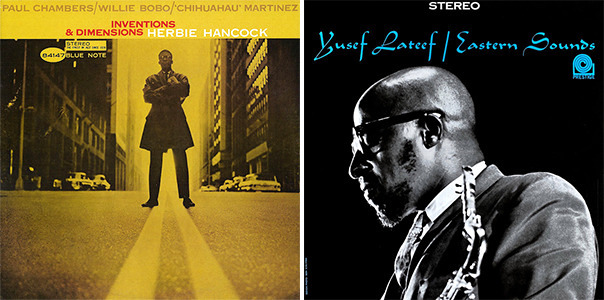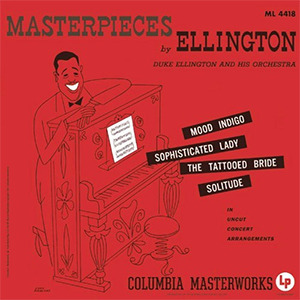 Looking at the Philips Minigroove label, there are a few titles that I can recommend, though many of the label's jazz issues are somewhat less exciting, aimed at larger audiences and not keeping up with the then modern trends in jazz music except for a few exceptions. This, of course, had directly to do with Philips' connection with the massive Columbia enterprise. There're still some albums to enjoy as Columbia released a series of superb jazz albums, like the Jazz Messengers album (B 07175 L), various Duke Ellington titles and more. The Jazz Behind the Dikes series featured Dutch jazz artists and is most enjoyable for its contributions by Rita Reys, the Rob Madna Trio, the Wessel Ilcken Combo, the Tony Vos Quartet, a.o.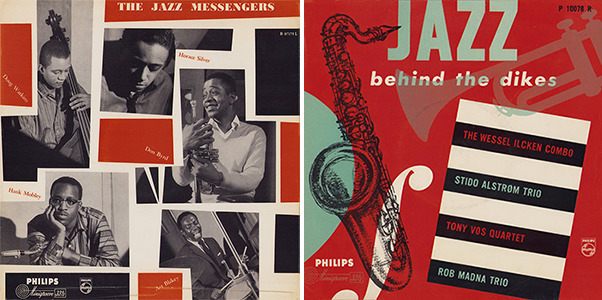 Jazz Behind The Dikes
(Full CD album, from the 1991 reissue, vol. 1, which features the cover of the original 10inch album shown above)

Apart from all that jazz, there are a couple of other artists and albums that I bought and found very worthwhile. First there is the beautiful Analogue Pruductions 2LP reissue of Muddy Waters' Plantation (Library Of Congress) recordings. The album features all the recordings from the dates Alan Lomax had with this blues giant back in 1941 and 1942. Most recordings feature Muddy Waters solo (vocal with guitar), in some cases Son Simms plays second guitar and on side 2 you can hear the Son Simms Four including Muddy Waters, Son Simms, Percy Thomas and Louis Ford. Thomas and Ford do the lead vocals on two tracks, Muddy Waters does the lead vocals on the rest of these tracks.
The sound is as good as can be for these almost 80 year old recordings and the packaging is superb.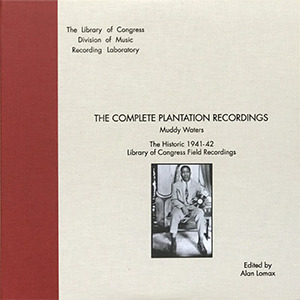 From 2017, but bought in 2019, is the Mobile Fidelity reissue (45rpm, 2 LP's) of Aretha Franklin's compilation album "Aretha's Gold" (originally on Atlantic SD 8227, 1969). The Queen of Soul can be heard in classic tunes like "Respect", "(You Make Me Feel Like) A Natural Woman", "Think", "Chain Of Fools" and others. "I Never Loved A Man (The Way I Love You)" is my favorite track which first hit me in the cover version of Aerosmith (from their album "Honkin' On Bobo", 2004) – go figure! The Mobile Fidelity issue sounds near perfect and it's beautifully packaged in a tip-on gatefold sleeve with session photos on the inside (originally printed on the back cover of the Atlantic LP).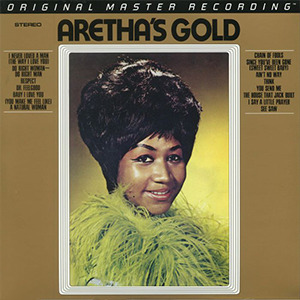 Larkin' Poe, two sisters currently operating from Nashville, TN. released a great blues album called "Peach" in 2017. I bought it last year and was impressed by their cover versions of songs like "Come On In My Kitchen" (Robert Johnson), "Preachin´Blues" (Son House) and "John The Revelator" (trad.).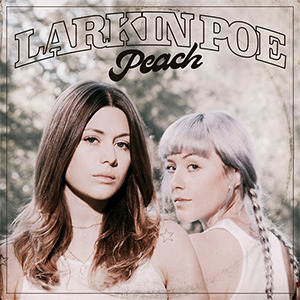 To end this little rant, I'd like to pay attention to Paul Gilbert (Racer X, Mr. Big) , an artist unknown to me but on seeing a couple of video's on YouTube, I was charmed by the man's guitar playing skills and I bought me three albums: "Fuzz Universe" (2010, on CD only), "Stone Pushing Uphill Man" (2014) and "Behold Electric Guitar" (2018). It's all focused on the electric guitar and it's mostly instrumental, to be filed under 'rock' (some rock, some hardrock, some blues, some pop). The first album mentioned, which really needs to be released on vinyl, is my favorite of the three I bought, partly because of the heavy but stunning title track. "Behold Electric Guitar" has a bunch of fine tunes as well, where "Stone Pushing Uphill Man" disappoints a bit, though it still features a few fine instrumentals (too few actually).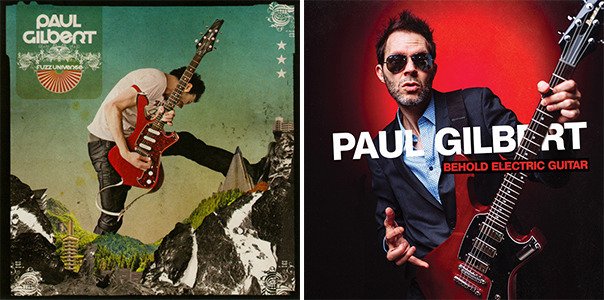 It's been a good year for the music in my life with loads of interesting releases. I hope you found something of interest in the text above or in between the Youtube clips.
Enjoy and have a swingin' 2020 – happines for all!
Robert