It's vacation time and so: record store time! Last week I've been to several record stores in Nijmegen and Amsterdam and I bought some 30+ Philips Minigroove records; a few 7 inch EP's but mostly 10 & 12 inch albums. Jazz and classical music mainly, and a few oddities like the "Mighty Four Bronze Voices" 10 inch album, which features 'famous carillons from Belgium and the Netherlands' – not sure if I will ever play this one, but odd it is! All of these 30+ records have been added to the website, but without images as of yet.
Buying records involves a lot of work except for the time finding all these goodies; the records need to be cleaned – both the vinyl and the covers. As these are all c. 60-70 year old records, a good cleaning sometimes works miracles. Here's what I do.
I clean the records with a record cleaning machine, the Pro-ject VC-S2. I used to clean my records with the more simple Knosti cleaner, and the Pro-ject appeared to be much of an improvement. I've been using it for a couple of months now, along with an ultrasonic record cleaner, a great machine as well, especially for cleaning records in higher quantities – but I'm not (yet) confident that it works well with older (50's-early 60's) records, which are all being washed on the Pro-ject machine.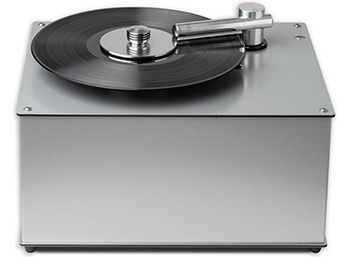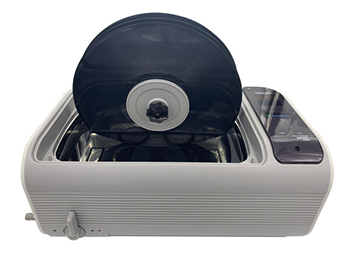 Record washing machines are expensive and the ultrasonic cleaners often are priced over €2500, which is not very attractive to most record buyers. It's not very attractive to me either. The Nowdio shown above, costs little over €500, not cheap either, but definitely more affordable and it's a great machine. The ultrasonic washing sure works miracles sometimes. I had records with tics which were gone all of a sudden, where the Knosti wasn't of any help, even after several cleanings. I have a John Coltrane album that appeared to be unlistenable, but after an ultrasonic cleaning the LP was very well playable again. The effects can be hilarious, though it doesn't repair damages. Of course not, but the cleaning can't be done much better and it does make a huge difference sometimes.
What's also cool about having these two record washing machines, is that records which are being cleaned with the Nowdio, can be dried with the Pro-ject. This solves the one disadvantage of the Nowdio cleaner.
One of the good things about Philips Minigroove record sleeves is that they are laminated, at least most of them. If they are, and if the lamination doesn't come loose, it works really well to clean the laminated side with a wet towel and some tooth paste. Wipe it with just a wet towel afterwards and then dry it with a tissue – you'll be surprised how good these covers will look again!
I find it time consuming to clean records, but it's definitely worth it. It's like taking care of our musical heritage, regardless if it's a record by a well-know artist or a complete obscure record, like the carillons album, mentioned above.

Also check this post about the art of packing LP's.